Slate of the Art

Caro discovering the slate's games – Picture courtesy of Neil Hart.info
A legend, a myth, and a legacy. Johnny Dawes, British climbing legend, so unusual because of his monkey climbing style, established The Quarryman, and sent it to fame by climbing it in the « Stone monkey » video.  Johnny was revolutionary because of his so dynamic style, at a time when Patrick Edlinger and the Frenchies aimed for perfection and slowness.
And the Groove of The Quarryman was suggested as the hardest back and foot chimney in the world…
It's actually me who wanted to have a look at The Quarryman groove pitch. I am a girl, and no girl has even done The Quarryman, full or in parts. I didn't have any pressure; I just wanted to try the movements of The Quarryman groove.  If I couldn't do it, it was okay. But for a British climber, The Quarryman has such a reputation that getting on it is already a big step… that James hadn't done yet. And if he failed…. James doesn't really like that kind of pressure.  But my motivation was enough to force him to come and belay me… and have a go of course.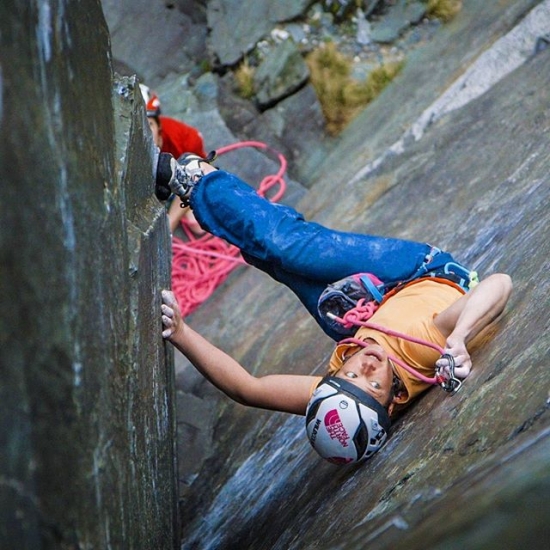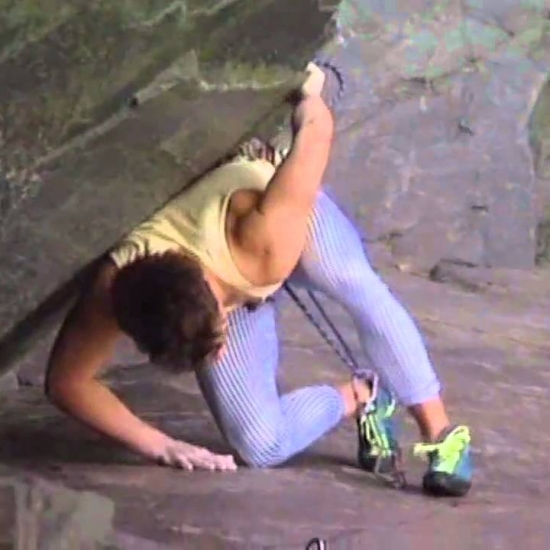 Caro and Johnny, shuffling…
The first day, we abseiled off the decaying slate walls, aiming only for the groove. James went down first, and I … I was watching the groove from the top, thinking:" it's not that open in terms of angle… I think I will like it! ".
How much do first impressions condition your later emotions? I wouldn't know… I liked it. I loved it. James and I both came out of that first contact with the groove amazed at its perfection. It is funny, different, un-gradable.
The Quarryman groove could be described as an imperfect perfect corner. Just a few less irregularities, and the groove wouldn't work. And at first glance, it doesn't seem to work. But pass your hand on the smooth slate surface, every now and again, there is a rougher patch. Maybe some minerals… Chalk that, because it will be your foot hold. Even if with your own eye, you can't spot it.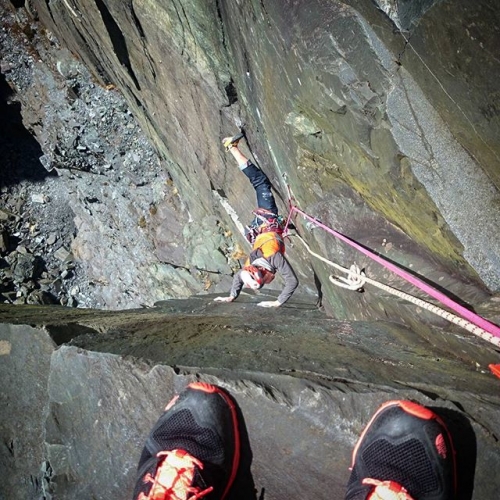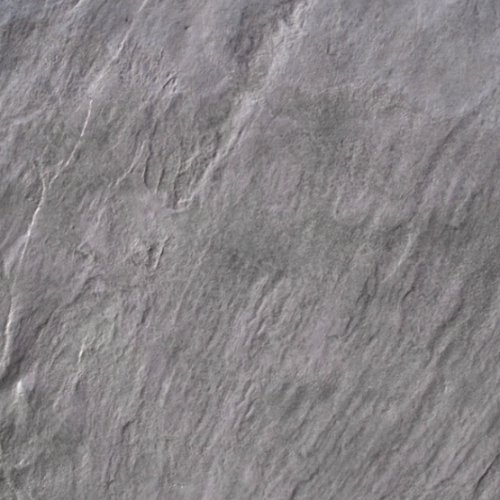 James practising the subtleties of the slate on The Quarryman
After having had a couple of days on a static while I was away, James told me in the morning of my return that he wanted to try the whole route from the bottom.
That came as a bit of a surprise, as he had not even tried everything yet, but I have learnt that James climbs better on trad lead than on a top rope. So we set off. Accessing the foot of The Quarryman is already a little adventure, as you have to solo up some fairly steep piles of slates. I had volunteered for that, and had some interesting minutes before accessing a narrow and inclined ledge, off which the route finally… starts!
The first pitch is sold for E6 6c, which, on paper, should be reasonable. It has quite a few bolts, but you have to add some nuts, and the first bolt is already a fair warning: the very first movements throw you into action, with no better landing than the inclined pile of slates under you. And after that ledge… air. No proper belay… Spice is definitely on the menu.
Second bolt is as well accessed after a run out that would send you back to the ledge.  James kept on climbing, a bit pumped, clearly half discovering the pitch, fighting on the successive cruxes, but finished it without a fall. Well, the day was definitely ON, and he would actually try to do the route today!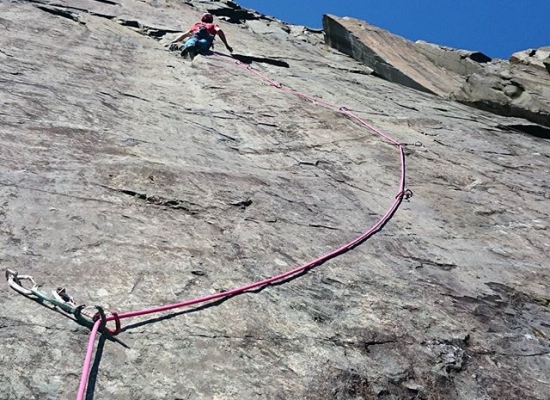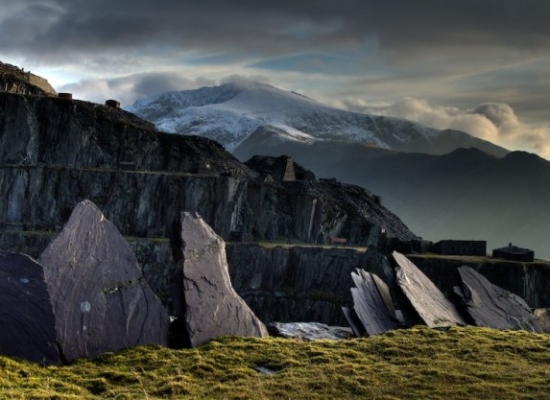 James beginning his journey on The Quarryman

Second pitch is a very weird traverse, only 10 meters, only 2 protections next to each other: a very old bolt and a terrible peg. I refused to second it as, after undoing the bolt, you are left with the crux, and falling would make you and your rope swing onto very sharp slates. We had to install a sort of telepherique, and I was glad, on discovering the movements, to have decided to be a baby.
3rd pitch is the oh-so famous groove. James took a few tries, falling on the bottom crux with a foot popping off the next to non-existent footholds. There we were, in the heart of what climbing is about; trying hard, keeping on believing even with the fatigue coming. Being patient, focused. He changed climbing shoes for some genius… and this time it worked.
Only one more pitch to go, and enough time before night so that we knew James could really succeed. That is another pressure that you have to handle, the "I am nearly there" type. And the last pitch, at E8 7a, is very boulder. But James was patient, set off with the idea that he would take a few tries… and did it. Simply, things had gone from "nearly there" to "done".
A few days after I went back to the groove pitch myself.  After a few tries getting back in the very specific spirit of that route, I began the process which is wedge yourself, push constantly on your feet, move up, very precisely, not only on how you place your hands, your feet, but as well your whole body, more ore less deep in the groove. Place a foot on the next imperfection, maintain constant pressure, push your body up. That little piece of rock is perfect. Simply. In the middle rest, I reminded myself to enjoy. And I did.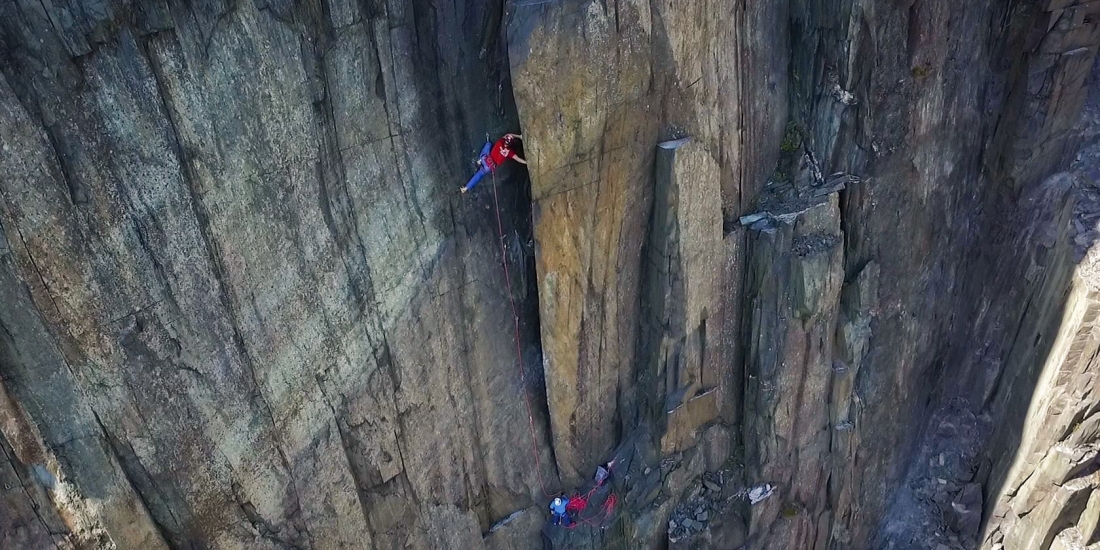 James in the "oh so famous" groove

The Quarryman will be, in James' and my mind, the place where we had a first wonderful day, when he did it, and then another one, when I did the 3rd pitch.
Will I come back for the whole game? I have figured out that I can do all the movements now, but it is a project that will take time and attention that I don't have for now. For now, I will store up my experience to reuse it on my big project, #carovoiepetit. But for later… maybe?