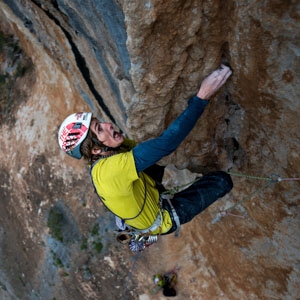 Having grown up in the Peak District, it is no surprise that James made a name for himself on "Gods own rock".  Aged 15 he donned his first pair of rock shoes and quickly started climbing some of Gritstones hardest and boldest routes, with unswerving enthusiasm and an innate ability of moving on rock. Having succeeded some of the worlds hardest traditional routes, James shifted his focus to include bouldering, sport, and multi-pitch, and currently continues his quest to climb hard rock, all over the world!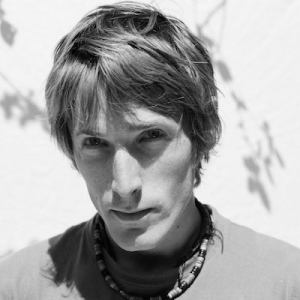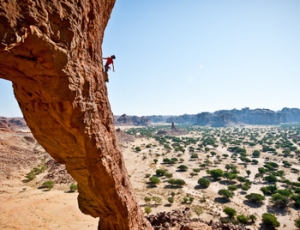 Traditional climbing is where it all began, and is where James' heart still lies.  With trad he has travelled the world, visiting and climbing some of the most incredible places out there.  During the last few years James has take a "quality over quantity" approach to trad climbing, focusing most of his time "training" with sport climbing and bouldering, always preparing for that next big dream.  It is this approach that has taken him to the next level, and made things like his 2011 "ground up" ascent of Muy Caliente E10 a reality!
It seems like a different life, but once upon a time, James spent the majority of his free time climbing hard moves on small rocks.  Bouldering is the polar opposite to Trad, but in a strange way the two discipline can compliment each other very well.  During these early years, James was one of the first guys in the world to "flash" V13 with his ascents of:
The Ganymede Takeover, Brione, CH
The Great Shark Hunt, Chironico, CH
Schule des Lebens, Chironico, CH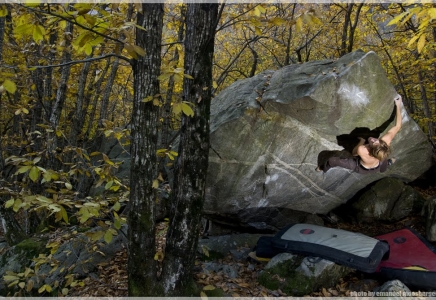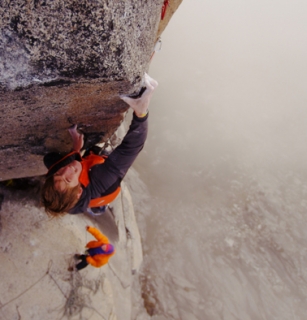 James was never really good at sport climbing, and so he never liked to practice!  It took meeting Caroline, and learning simple things like relaxing and breathing before things began to click into place.  4 years later, James considers sport climbing his "bread and butter", and an element from where every other style can be built.  By developing his sport climbing, he opened the doors to the many amazing disciplines climbing has to offer.
Escalatamasters 9a, Spain
Aquaphobie 8c+, Reunion
Excalibur 8c+, Borneo
Le Blonde, Le Brute, et les Manouch 8c+, France
Love 2.1 8c+, Austria
From falling off grassy scrambles in Snowdonia, James' multi pitch skills have come a long way!  There is something special about bringing all your skills together in one place, and with multi pitch sport climbing, James can make this a reality.

To read more about James, click on one of his stories below…