Since I was 16…
I have been with La Sportiva since I was 16.
Back in the time, I had the phone number of a guy, Pietro, who I just had to call to get some shoes. Then Pietro changed, and it became Matteo.
Things remained fairely impersonal until I was 24, where we got the meet those guys at a demo, in a climbing gym. The Futura were just coming out, and I was trying to convince James that La Sportiva was the best climbing shoes in the world.
The guy on tour was that Pietro, and I realised only then, that it was Pietro Dal Pra, of whom I had a poster, the famous poster, on Silbergeier when I was a kid.
Time has passed, and we got to know Pietro, Matteo, Alessandro and Sandro, Giulia and Francesco…Lorenzo.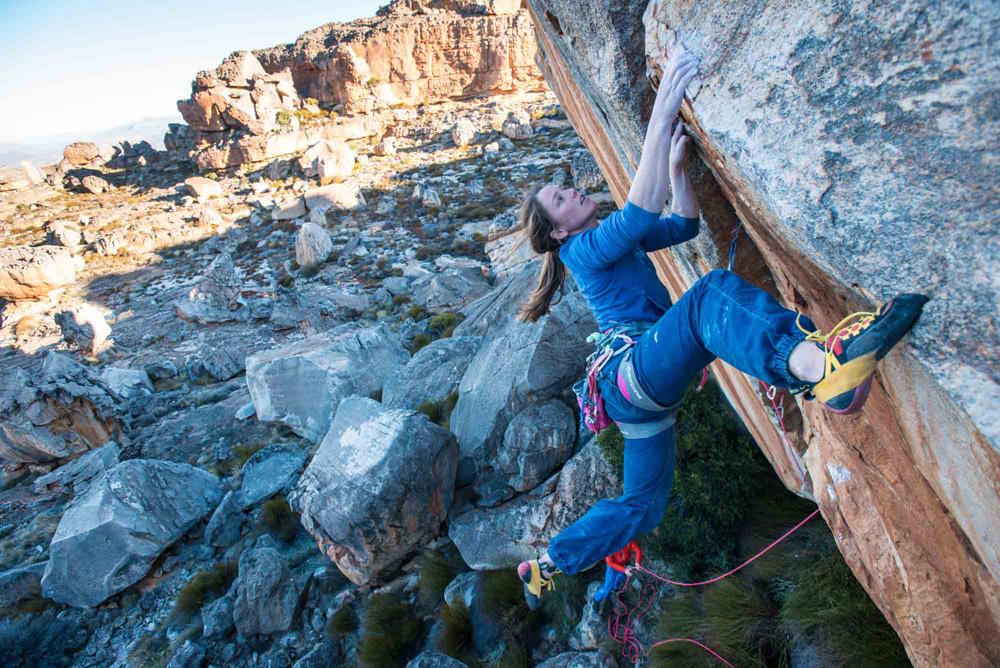 La Sportiva is a family
An Italian Family. Real brothers and sisters, or just best friends, everyone works there with passion, and stays.
And when everyone goes in the same direction, things work, I think. Which is why the shoes are so good, and keep on improving.
I have been competing in Solutions for almost 10 years, but last year I moved on to the genius. Because there are simply even better. It isn't that simple, James would say, he changes shoes when he changes rock. While I tend to stick to one pair, no matter what, because I get to know the shape of my shoe intricately. Yes, the hook of the Solutions doesn't give much sensations, but once you learn to feel anyway, more quietly, then that hook is magnificent.
Last week a friend forced me to get a pair of Mythos… I looked down at this shoes for my whole life. I didn't have the smallest bit of Belief…. But on the 60° granite slabs of La Pedriza, the Mythos work. Better than the Genius.
Nore James nore I have finished exploring the potential of our shoes, but we have plenty of time, because La Sportiva is a Family, and they have adopted us.