Richie (Patterson) won't remember this. Well, why would he, there's no reason as I never picked up the courage to walk over to him! What a coward! I'd been planning it for weeks. At 17 I was still too young to drink legally in a UK pub, and by looking about 15 I was even further away illegally, but there I was, sat quietly in the corner of The Broadie, covertly surveying the crowd.
The Broadfield was the social hub for of the Sheffield climbing scene, and on most nights of any given day, a large number of climbers would gather within its gloomy rooms to drink the thick, heavy, flat beer that's so popular in the North of England.   I'd been climbing for a little over a year. I didn't really like beer that much, but I tried to drink it knowing that was what my heroes did. I much preferred another one of the Sheffield Climbers most dangerous vices, Hard Grit, and had begun slowly ticking my way through some of the Peak Districts scariest routes. However, the big problem with Hard Grit, or indeed any Trad climbing in general, is it's expensive, and I just couldn't afford to buy the gear… which brought me and my masterplan, to the Broadie in search of Richie.
Richie Patterson did something for Wild Country. I didn't really know what, but I'd seen him in a video, falling off and swearing a lot, and so knew what he looked like. I also knew that Wild Country sometimes gave gear to good climbers, for free, without asking anything in return! I wasn't a good climber, but I wanted to be one, and more than that I wanted some free Friends. Richie looked like a nice man; he certainly had a lot of people around him laughing. Surely he would want to give a keen young climber some gear to set him on his way?
Perhaps he would have, perhaps not. Like I said, I never picked up the courage to ask. Fortunately for me, there is never very much gear on Hard Grit routes and I was able to climb quite a few routes non-the less. When eventually our paths crossed for real a few months later, and Wild Country offered me my first sponsorship deal, I jumped at the chance to jump on board with them, and never looked back.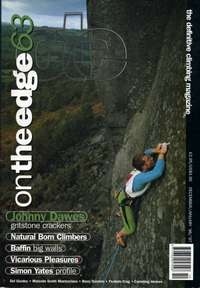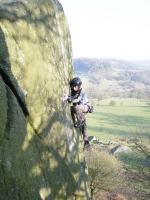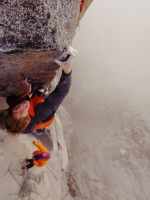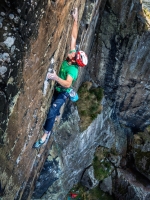 It's been 12 years since I first joined the Wild Country Team and a lot has changed since then. The Peak District is no longer my home, yet Trad Climbing is still where my heart is, and Wild Country has become part of my family! Despite living in another country, in one of the best places for Sport Climbing in the world, it's Trad that continues to give a sense to everything I do.
I left the UK over 5 years ago, and met Caroline shortly after that. Caroline came from the opposite side of the world to me, but through sharing our passions, we have both become more complete. Her journey from a pure, indoor competitor, to one of the best Trad climbers around, has been inspirational to watch and has solidified my belief that a good base of fitness and form is key to taking things to the next level. Caroline continues to push me to places I never imagined possible, and manages to explain, seemingly effortlessly all the secrets that I had searched so long to find.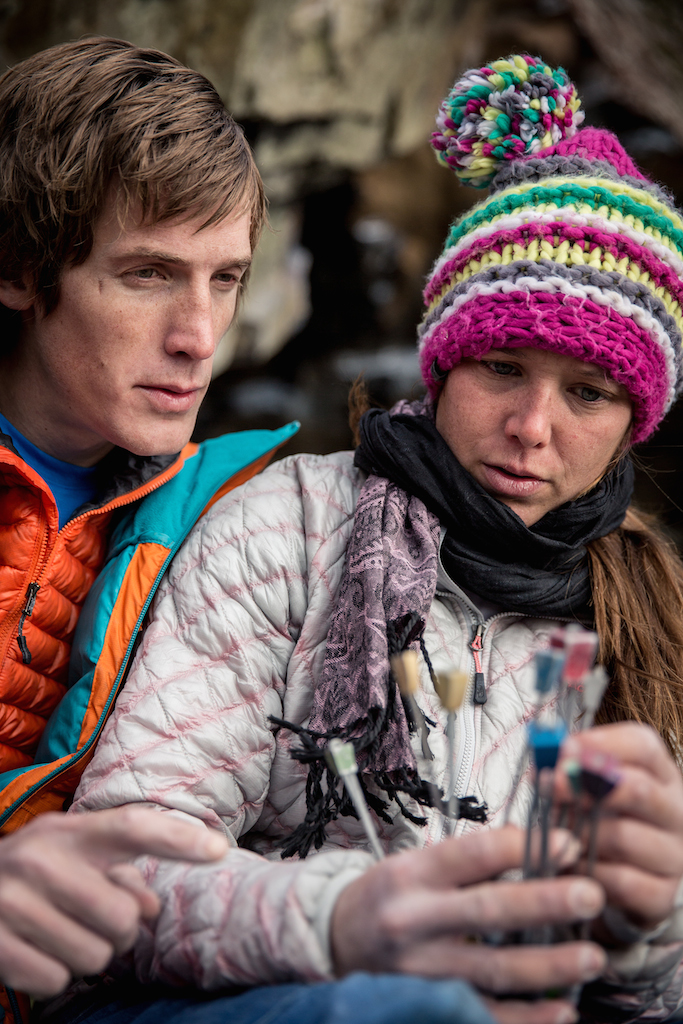 When a few years ago it became clear that our climbing was moving in the same direction, we began to "streamline" our sponsors, in the hope of working together as efficiently as possible. First The North Face for Caroline, then later La Sportiva for myself, we both had tough decisions to make, and relationships to sever. The hardest decision was the last – the choice between Wild Country and Edelrid. Caroline shares a history with Edelrid almost as long as my own with Wild Country, and so moving either way was always going to be tough.
Finally we made our decision, and from 2015 onwards Caroline will join me as an ambassador for the Wild Country Brand, where we will do our best to help them test and develop great products, and gain more of a footing in mainland Europe.  When asked why she chose to join Wild Country, Caroline replied "…because its funny, and English, and I like funny English things – I married one didn't I!" Both of us could not be happier with the move, and after seeing early prototypes for 2015/16 products, we're really excited for what the future holds.
2015 is definitly a neaw step towards trad climbing, with quite a few trad projects that you will discover soon. It was time as well to join James in the Wild Country team… So happy to become part of their family of daring, wild, crazy climbers!!!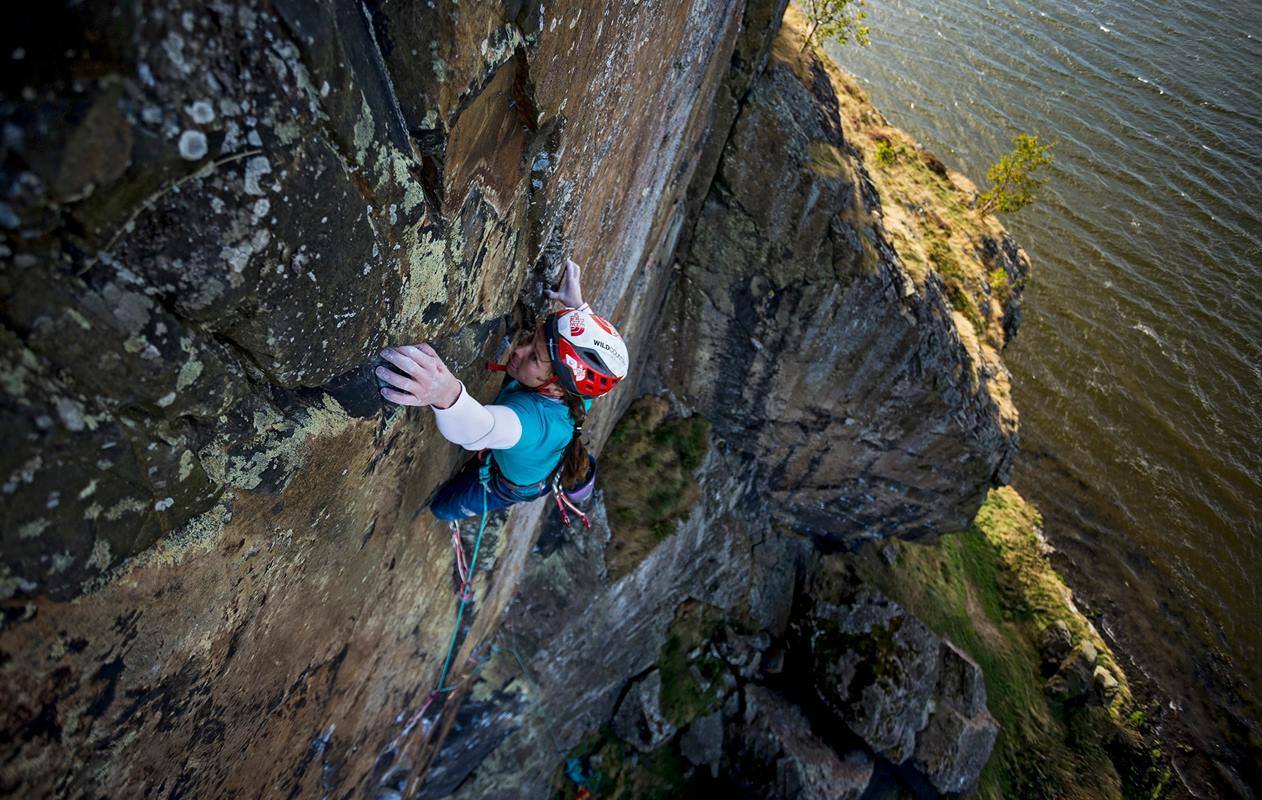 Picture by Chris Prescott, taken on Requiem, a historical E8 of Scotland, and the very 1rst E8 in the world!
a short profile that Wild Country made...