South African Trad – A Pinch of Salt
I do not come from a family of adventurers. I learned not to scrape my fork while eating, and no to climb up electricity pylons. I learned to be a normal person.  I started climbing through and for competition, and going on an adventure, taking risks was not part of the equation. For others, like James, choosing climbing was choosing risk.  Not only the risk in Trad, more the risk as a lifestyle: extreme sports, speed drive, fast decisions …
I am a normal person and I get scared. I am afraid of almost everything. Having a car accident, being bitten by a snake…
Along the way, however, I learned to take a little risk. I had to accept, to let go, start jumping before thinking. Otherwise I could not have played Trad, DWS, multi-pitch … I wanted to try them, so I made concessions; in climbing, but not only in climbing.
Surprisingly, I started to like it. I love wandering for hours to find a line, to make bets on my luck. Just a bad fall, a miscalculated step when we follow a ridge, and my little world could explode. I still think the game is worth it; you just have to learn to stop at the right time right? As for Trad, in the meantime, I like it.
We are here in Rockland, South Africa. The land of rock!  In June it is a silent desert, a mineral paradise. I imagined Rockland full of boulders, but also full of people. Surprise: Rockland in June, is a bit like Céüse just after the snow has melted: wild, beautiful. A Paradise. But a paradise already well known, and for sure finding the areas, the methods, learning the movements of a new boulder, is already a little exploration. We began by paying tribute to the famous Rhino and also rode on waves like Dolphins. Taming the animals was fun! Bouldering is really a classy process. From 'I do not understand "to" I can do it ", the game is definitely great.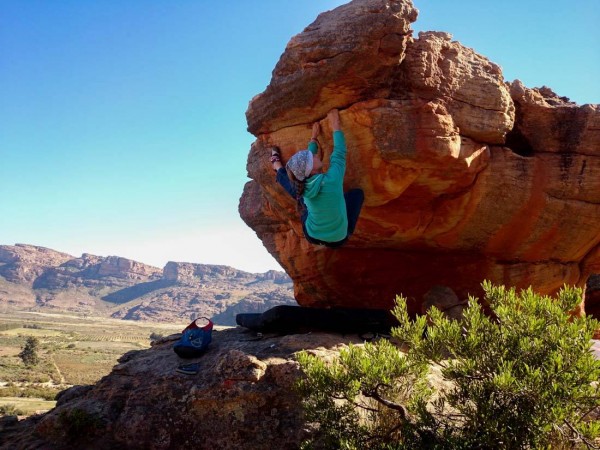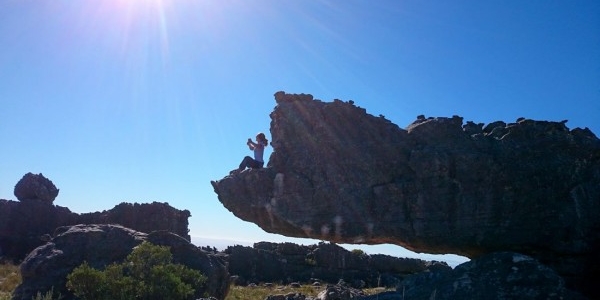 But not spicy enough for James. He needs a little more salt, so he started walking off the tracks, in search of a little more … in search of Trad lines. I'm a little afraid of snakes, a little afraid of a piece of virgin rock breaking on me, but I follow, because I love this little pinch of salt. So here we go, here we are, in a quest  for lines. Trad climbing in Rockland, this is where it all started, but today most of the regulars have bet that we would not find much … Oh yeah??
Stay tuned!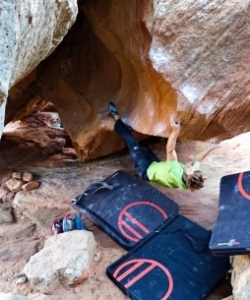 One of the best problems around!