The 4×4 is rushing along a misty ridge. Both sides seem to be dropping nearly vertically into tropical forest, and each side of the road, little bamboo houses fight the gravity. We have crossed a lot of mini houses with cockerels perched proudly. They are the fighting types, and we are told that gamblers play with a lot of money.
Once again, I feel my brain shifting again. That is the life of some people. A hilly island, growing vegetables or fruits, maybe a couple of cows, a few chicken… No car, no travelling possibilities. It is so hard for a Filipino to get a visa out of South East Asia. Even for a month. I am not saying it's too little, but just so different. I knew all that already. I am sure everyone knows. But there is knowing, and seeing. Anyway, what a place. We can't stop watching the countryside.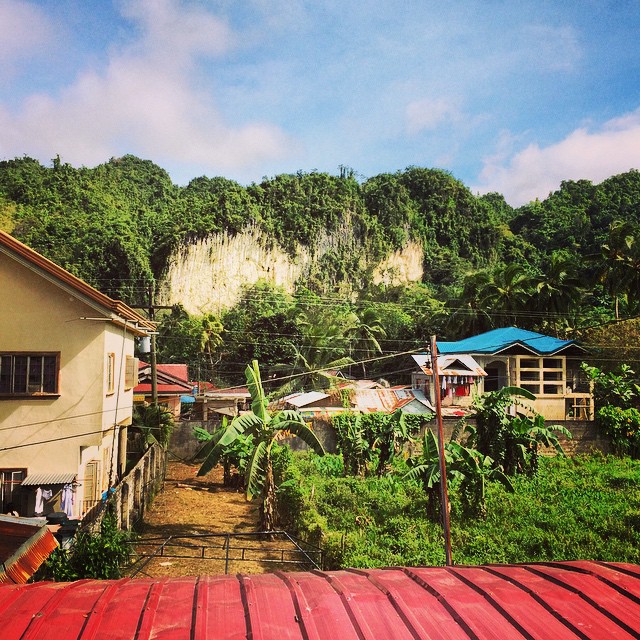 @Yuji Hirayama
We just left the developed cliff of Cantabaco, in Cebu island. We have been told that it was the most developed cliff of the Philippines, with the hardest route as well, and 8b+. We had to drive up a mountain pass to access the village coming from Cebu city. Just a dirt road,with a very scary steep fall if you happened to miss a turn, and again, loads of tiny bamboo houses. And then you spot the white cliff… Filipino climbers are clever, or just maybe nice persons, they have met and befriended the families of the village, and opened their eyes to the climbing scene. That is where we have been staying, in bungalows built specially for the climbers. Don't get me wrong, that is all there is to the village. No restaurant, all you can buy is chips from a tiny shop, or barbecued sticks of chicken intestines, chicken feet, even chicken heads! 7 pesos, so just over 10 cents.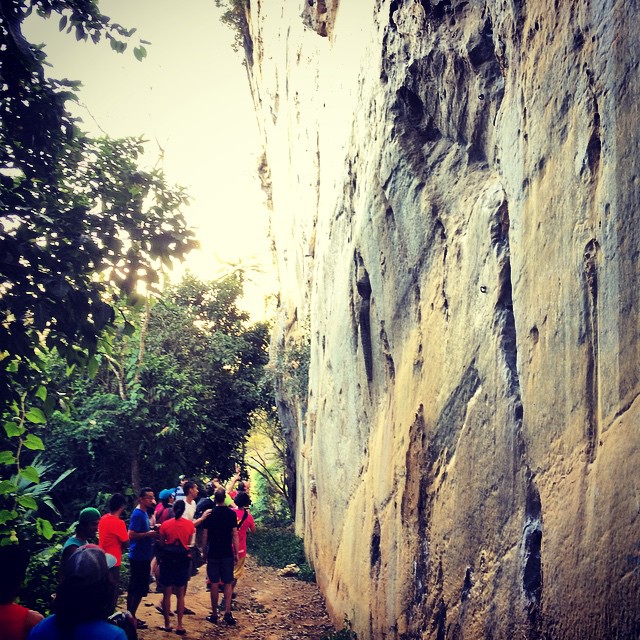 @Yuji Hirayama
The cliff itself is so good. Slightly overhanging, a very solid and smooth limestone with pockets and tuffas. James, Yuji and I flash an 8a that Ina shows us. "Lust for lime"short, steep, great. Then Yuji and James hop on the The route, the 8b+, "Jack sparrow", while I discover more easy routes. The cliff is full of climbers, philippinos have come from Cebu, and even other island. There are quite a few foreigners too. Everyone is so happy the meet the Legend Yuji. In Asia, he has inspired so many climbers… Miel has a very old poster of him back at home in Manilla.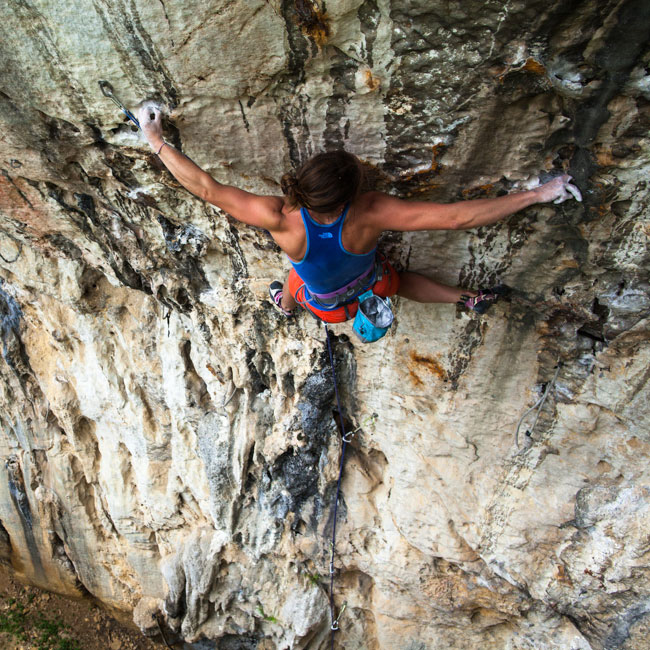 Caroline flashing Lust for lime, 8a. @FotoVertical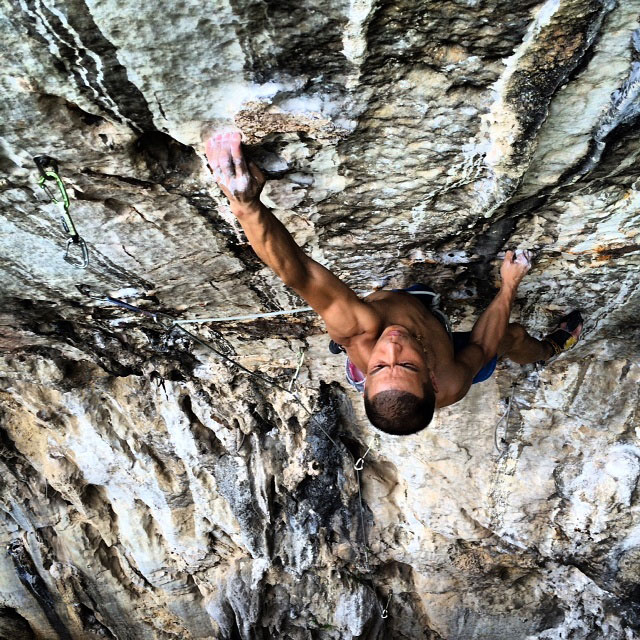 The Sensei in action…. And I did that picture myself!! @Caroline Ciavaldini
Cantabaco is definitely worth having on your map of climbing destinations. Small, around 100 routes, but 5 stars. Soon we'll arrive to Mansarella, to bolt… I hope the cliff will be beautiful, and inspiring…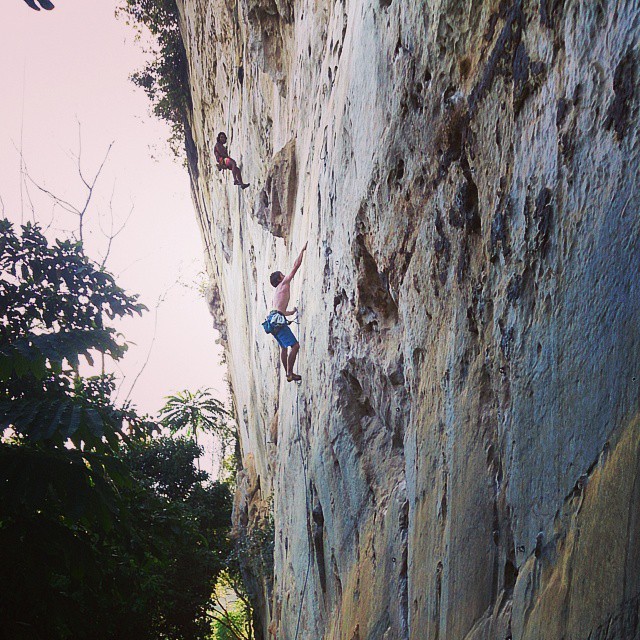 James hopping on Jack Sparrow @ClimbPhilippines